The Subscription Extension function allows EMPs to extend their subscriptions until the final valid date of the Service Offer.
To use this feature, navigate to the "Business Contract" section and open the "My Subscriptions" tab. Click on the subscription you want to extend and open the detailed Service Subscription view.
The conditions to be able to use this function are the following:
The valid date of either the Service Offer or Service Subscription has not been reached

The Subscription is active

The extension-to date is BEFORE
A) the valid-to date of an active offer
B) the cancellation-to date of a cancelled offer
USAGE
Step 1: Click on the"Extend Subscription" button in the detailed view of the respective Service Subscription.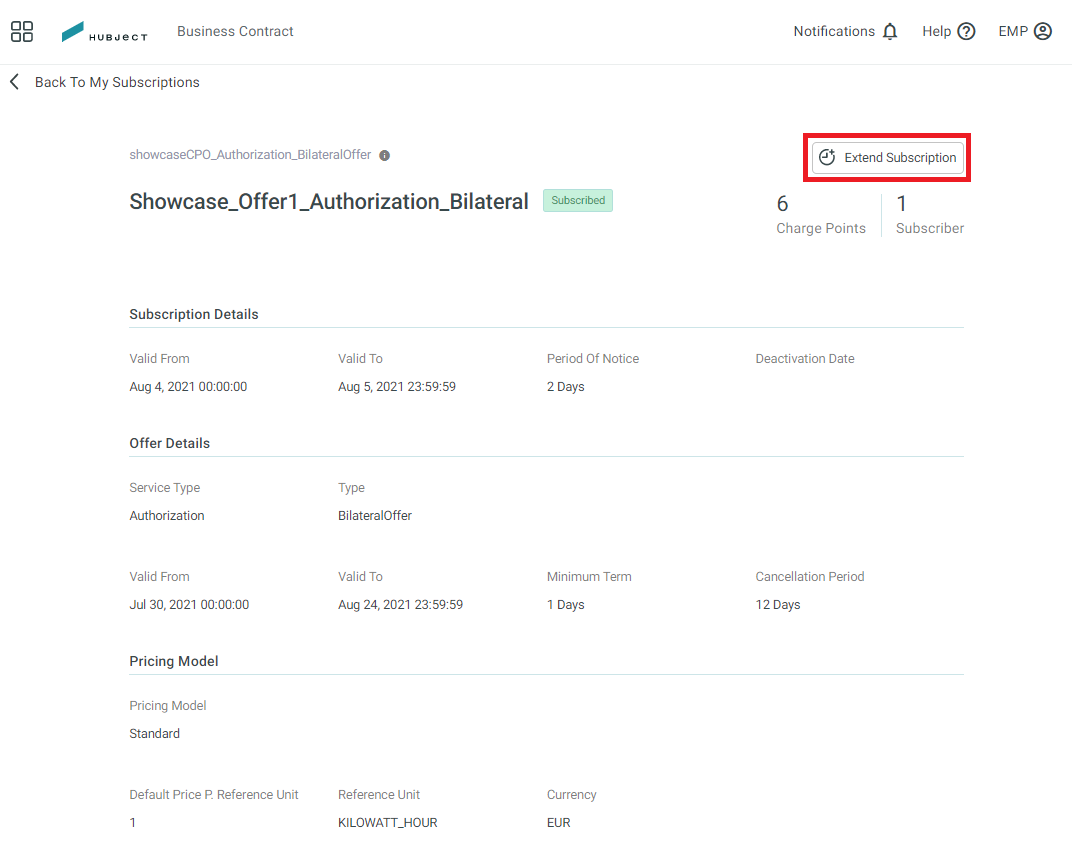 Step 2: Choose an applicable extension date.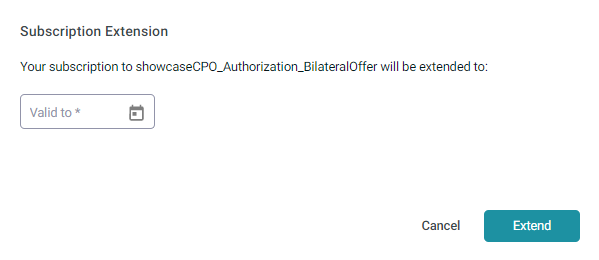 Step 3: Click on Extend and check the new subscription end date
The next article provides you with information about how to cancel a subscription.