Here you can configure your Bank Details (the Bank Details that are supposed to be shown on your invoice) as well as VAT and Invoice Settings. You have the possibility to preview your invoice and you may add a subsidiary to the invoice.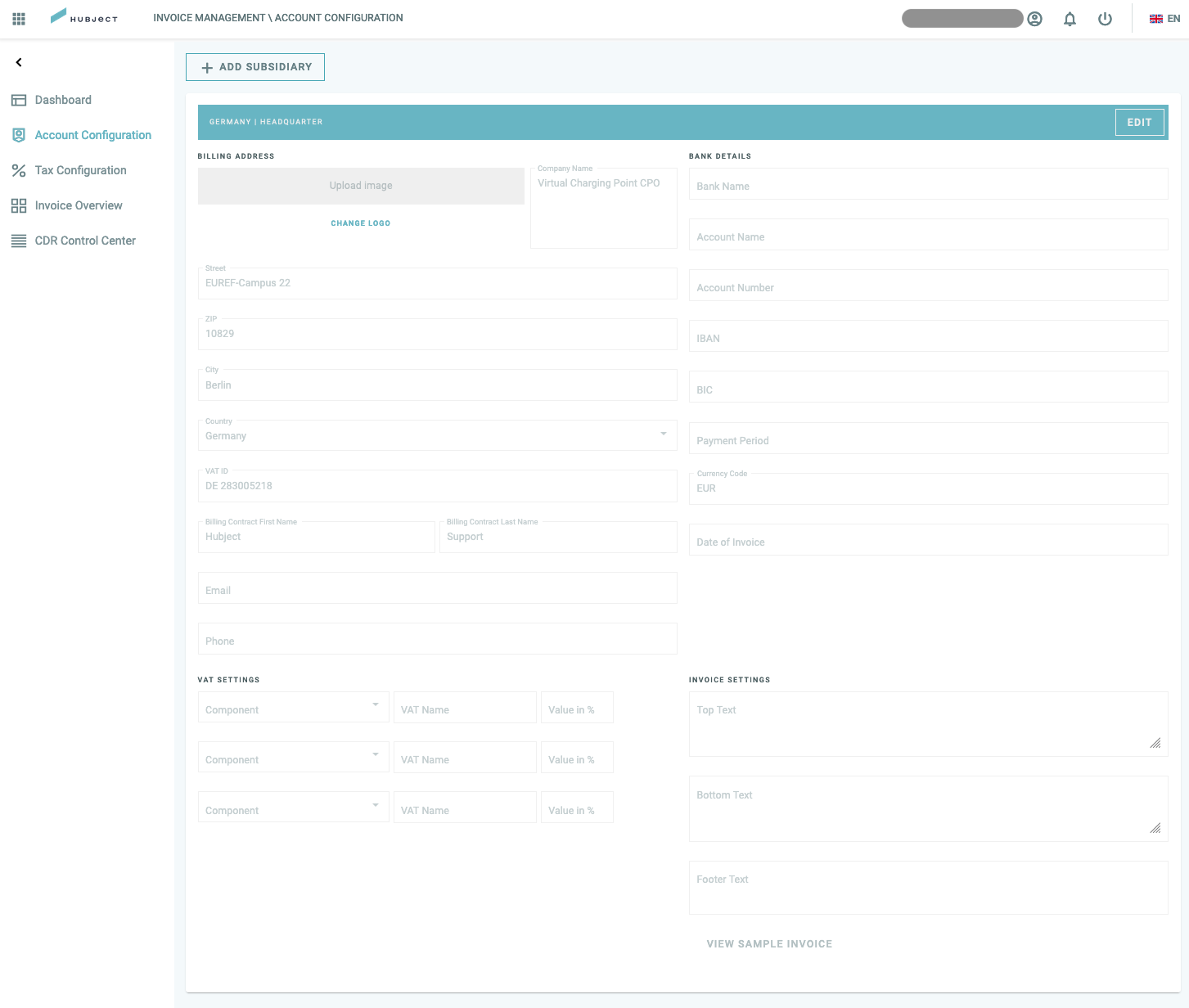 Click Edit in the top right corner to start configuring your account. You may now edit your email, phone, VAT settings, Bank Details and Invoice Settings. You cannot adjust the Billing Address fields in the IM portal - please navigate to the Administration section of the portal to adjust these fields.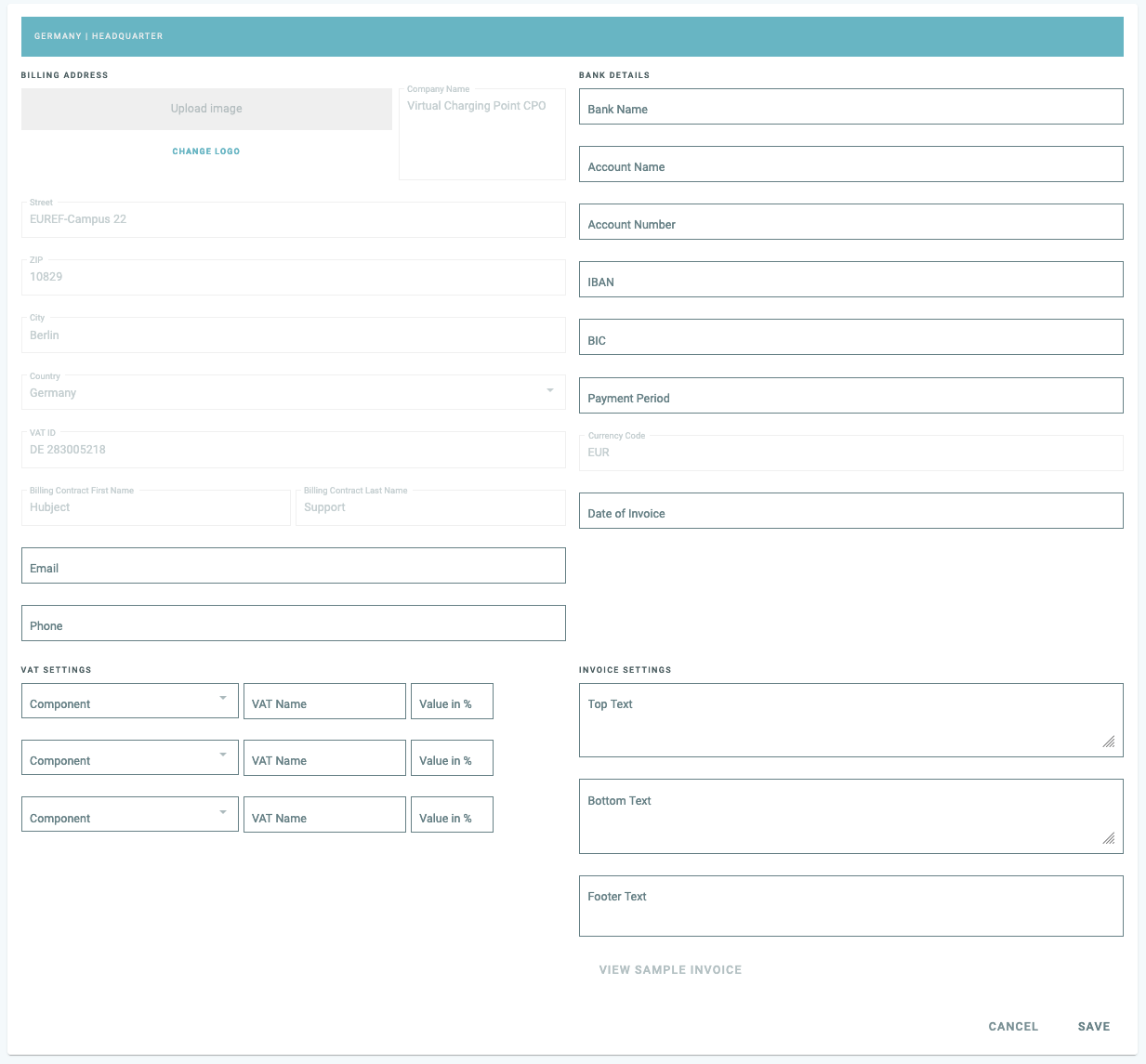 Hubject may not advise on how you adjust your VAT settings as we are not a qualified tax advisor. Please contact your tax advisor for more information.
In the next article, you can read more about the Tax Configuration.