In the "Process Monitor", partners can see every transaction of the HBS related to their companies. The data in every table can be exported to a CSV-File. Every column can be sorted or filtered. The "Process Monitor" is mainly intended to track errors and display relevant operational information for Partners. Every section of the "Process Monitor" is explained in the next article. Some partners will see "EVSE Search" as a first table. This shows every EVSE Search request with details from every partner. For new partners since July 2015, EVSE Search is irrelevant and is not shown.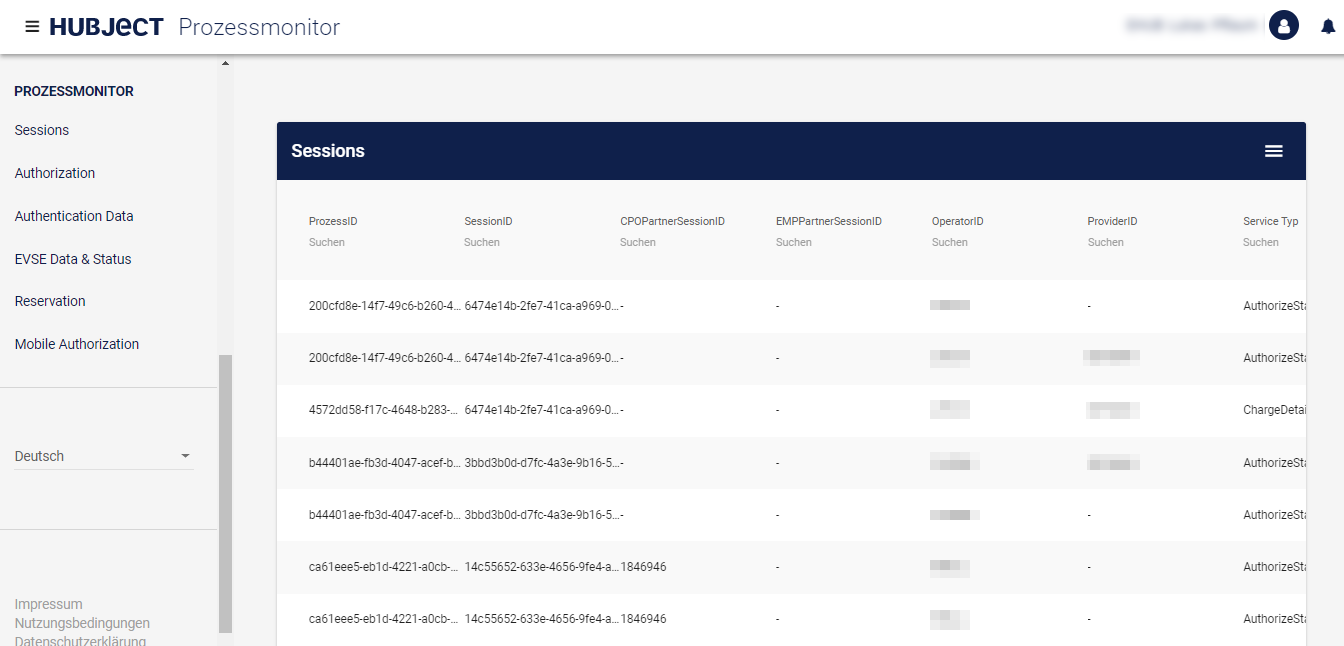 You can select which columns are shown by clicking on the icon in the upper right corner of the table. 
Here you can select or deselect the columns you want to see. Furthermore you can clear the filters or download the table as a .csv -file.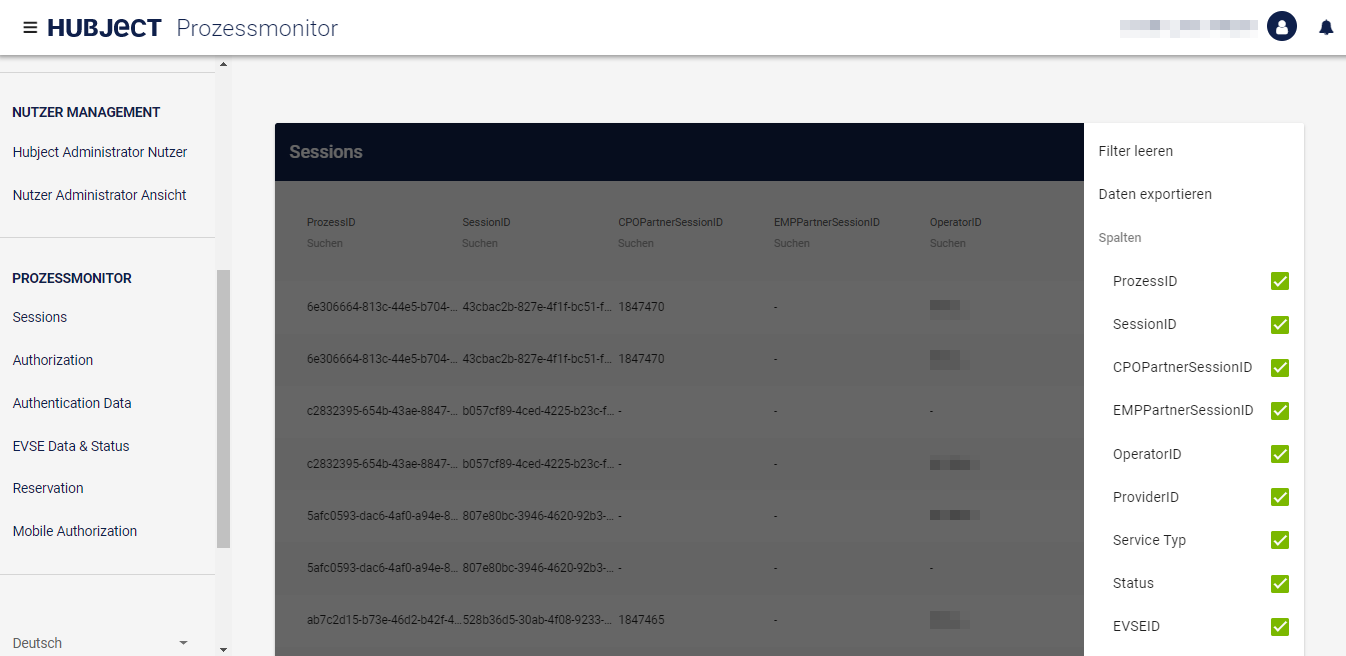 The next article provides you with information about the section descriptions.