As an EMP, you may wish to add different sub-partners to the platform e.g. for your operations in different countries that may have different external IDs.
Click on Sub-Partner Management in the Administration section of the HBS Portal to get started.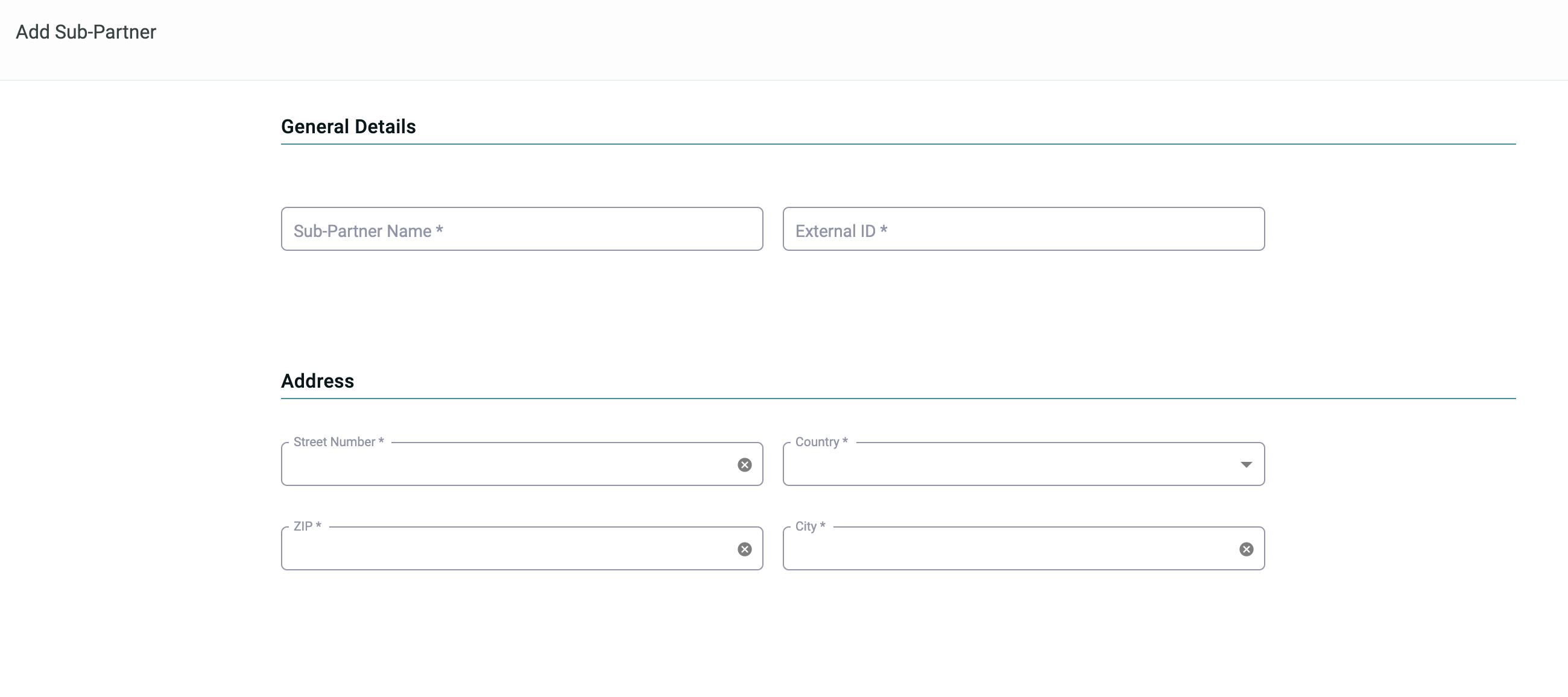 1. Click on + New Sub-Partner to add a new sub-partner to your account
2. Fill in the mandatory fields
The address should be the actual address of the sub-partner. (Not billing address.)
3. Click on Save to submit your request for sub-partner approval
4. Our Business Operations team will check if the sub-partner ID is available and, if applicable, registered
They will approve the request if the ID is available (and registered with the respective authorities)
They will reach out to you if the ID cannot be approved because e.g.