The NationalCalibrationLawConformity field is a new field in the OICP 2.3 protocol. This field indicates if the EVSEID is able to provide data that conforms to the calibration legislation of the country where the EVSEID is located.
What do I need to consider?
As CPO, what is the process to send this new field to the HBS?
This feature is only available for CPOs who are using OICP 2.3. The CPO can add the field NationalCalibrationLawConformity in the EvseDataRecordType with the following properties:
This field is a Boolean, that means that it only accepts "true" or "false" as its value.

The NationalCalibrationLawConformity is an optional field.
Field Name
Data Type
Description
M/O

NationalCalibrationLawConformity

Boolean

This field indicates if the EVSEID provides metering information that complies with the national calibration law regulation of the country in which the EVSEID is located.

Note: If the value is false, the field CalibrationLawDataAvailability value must be "Not Available"

O
As an EMP, how can I receive this field?
In order to receive this field, EMPs need to be using OICP 2.3 and activate the functionality.
To activate the functionality, the EMP needs to follow these steps:
1. Login into the HBS Portal as an EMP.
2. Once in the dashboard, go to the old portal.

3. Once in the old portal, click on Master Data Management in the left side menu.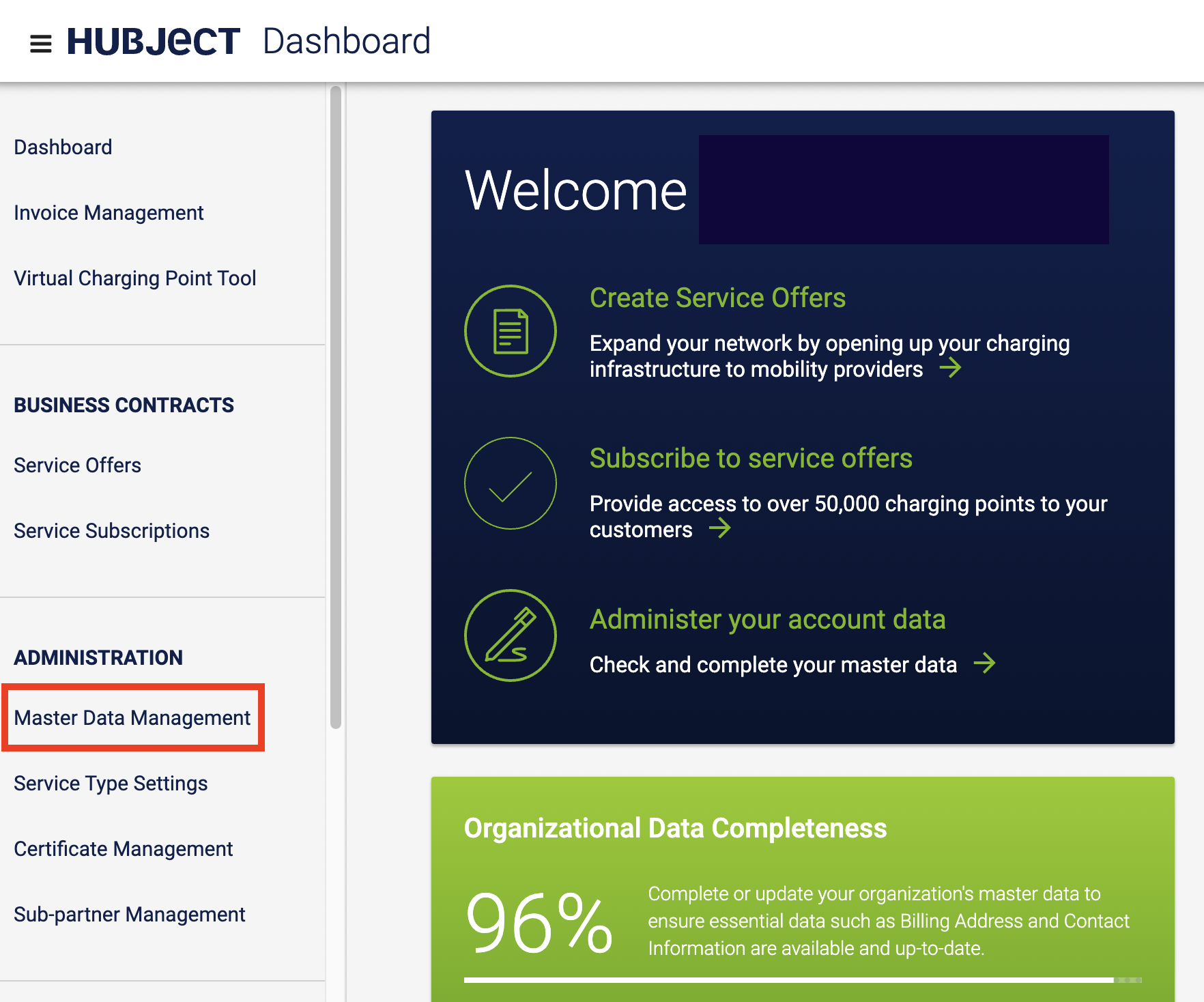 4. Once in Master Data Management, please activate NationalCalibrationLawConformity checkbox and click on the button to Save.
Note: Only EMPs using OICP 2.3 can activate this feature.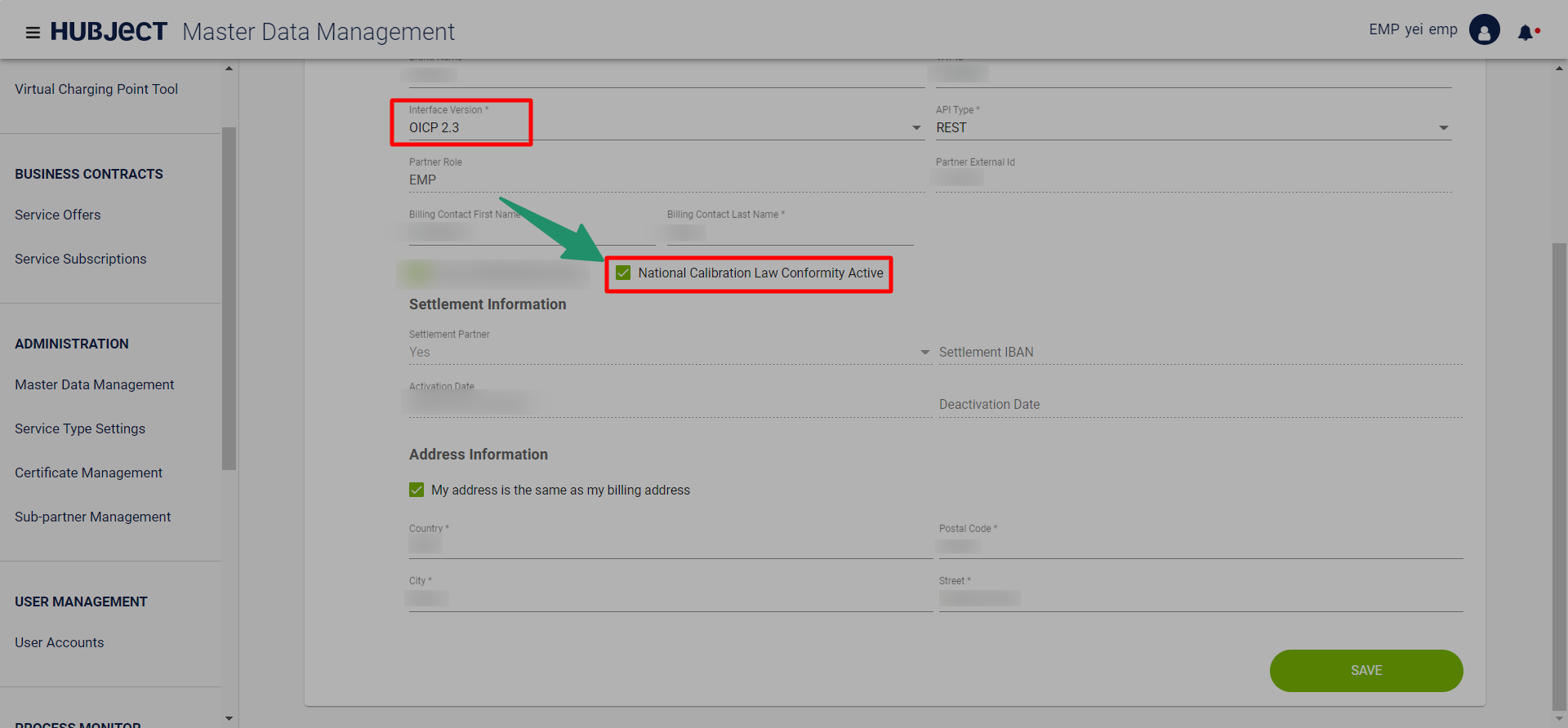 Once the EMP has activated the NationalCalibrationLawConformity checkbox, the field's information will be received with every PullEvseData request.
Important: This field is optional. In case that the CPO does not provide this information, the EMP will not receive any value from it.