In the "Intercharge Direct" section, navigate to the EVSEs tab, by clicking on it in the left hand side panel. It provides you with an overview of all of your EVSEs, displaying their EVSE ID, the Product they are connected to, as well as their associated EVSE Group. Additional to that, the Theme, used in your EVSE Group is shown as well.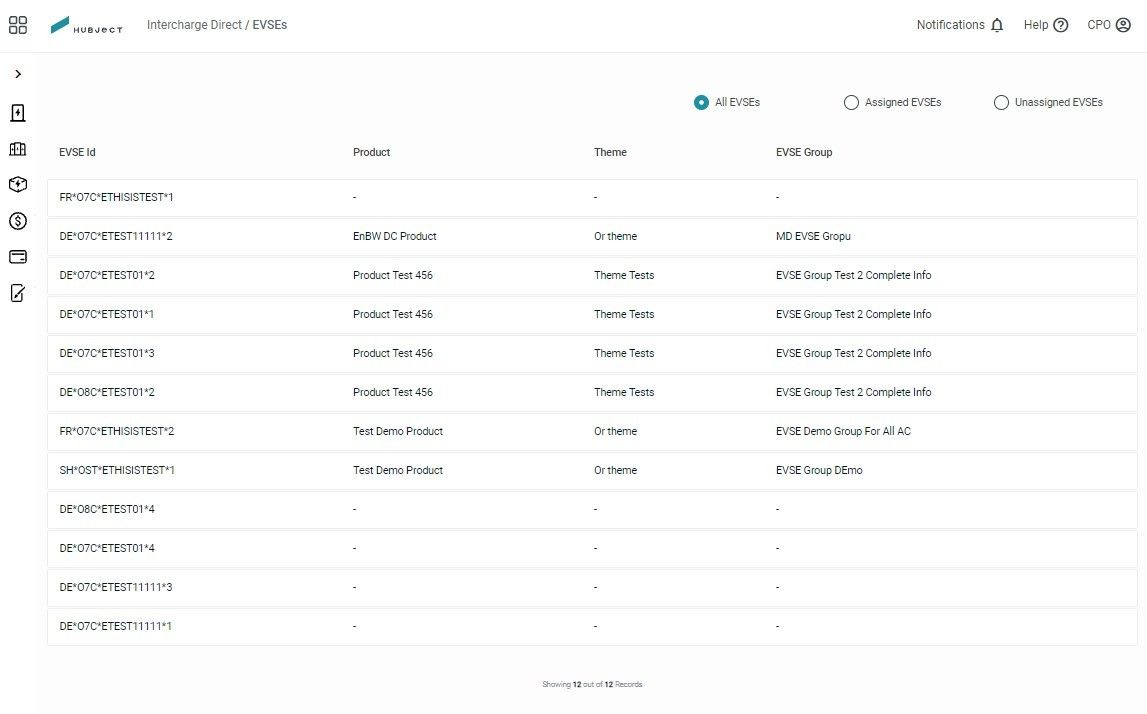 Furthermore, you have the option to display EVSEs depending on their assignment status. In order to do that, just click on one of the radio button in the top right corner of the EVSEs tab:
Assigned EVSEs: Display only EVSEs you have already assigned to one of your EVSE Groups.

Unassigned EVSEs: Only show EVSEs that are currently unassigned.

All EVSEs: Display all EVSEs (assigned and unassigned ones).