All subscribed service offers can be cancelled within the framework of the cancellation terms. In the "Business Contract" section go to the "My Service Offers" tab and click on the Service you want to cancel. In the Detailed Offer view click on the "Cancel" button in the upper right corner.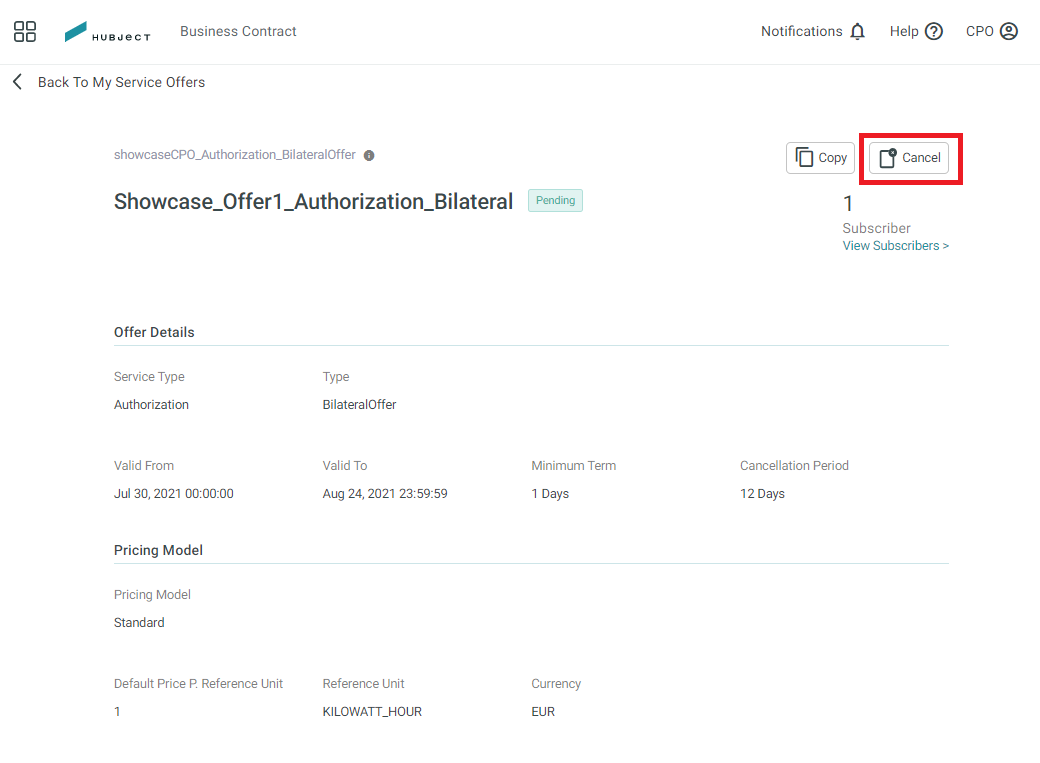 As a result, a pop up window opens. You can choose if you want to cancel the Service Offer to the next possible cancellation date or to a custom date.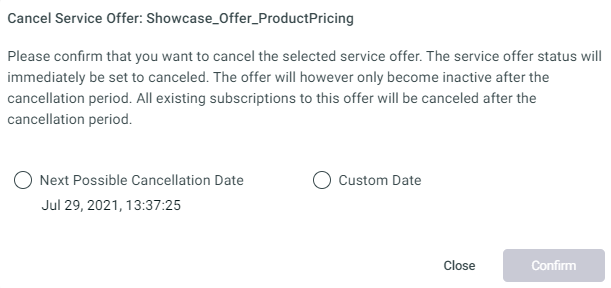 After that click on "Confirm".
In the column "Status" of the"My Service Offers" tab, you can see which offers have been cancelled. For cancelled offers the status is "Cancelled" and is marked in red.
The next article provides you with information about how to export your Service Offers.