This article describes the "Business Contract" section from EMP side. Two tabs are available: "Service Offers" and "My Subscriptions"
Tab: Service Offers
The first tab "Service Offers" covers all current Service Offers from potential partners that you can subscribe to. There are options for sorting, filtering and for adjusting the amount of columns you actually want to see.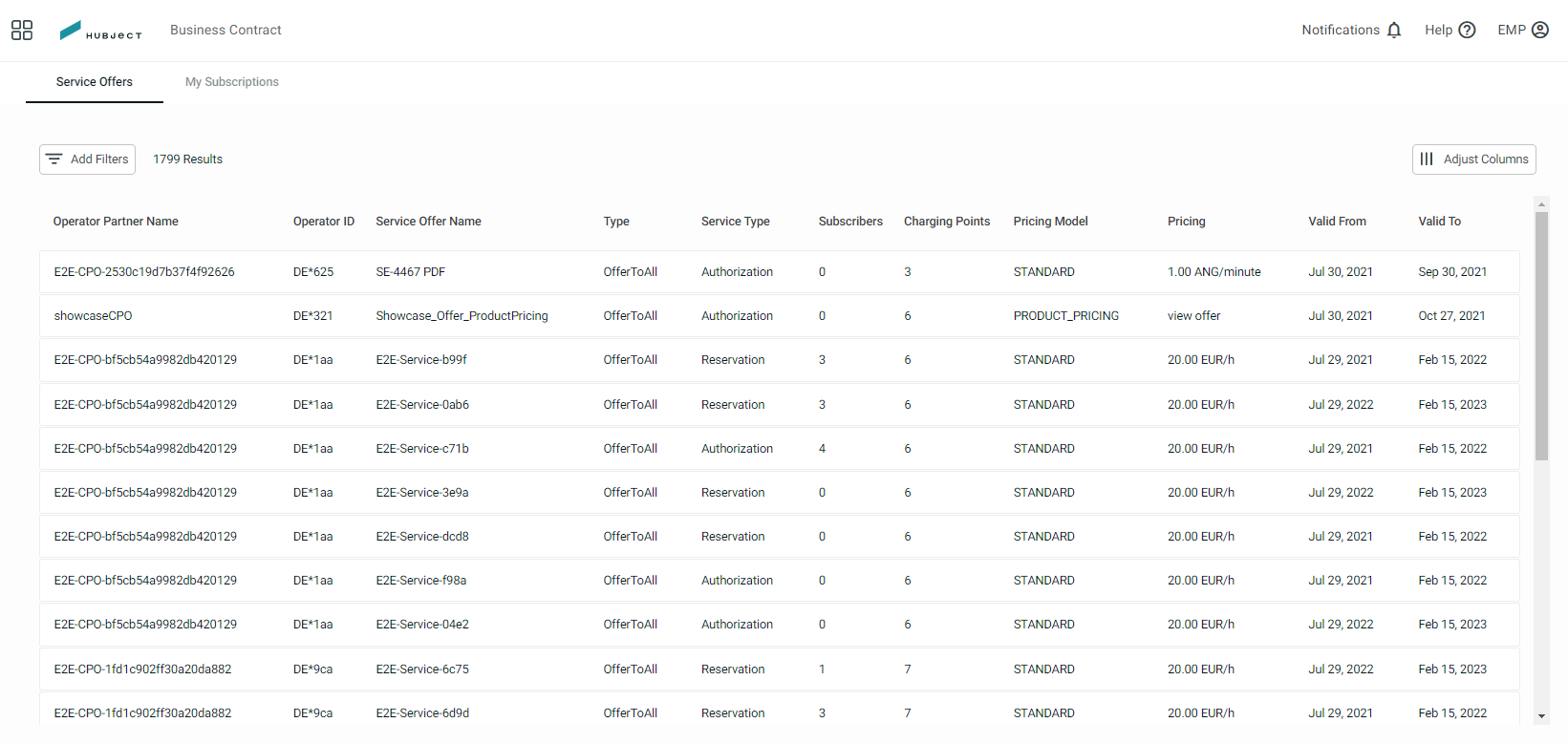 Tab: My Subscriptions
The second tab "My Subscriptions" shows all the Services you have subscribed to. Active subscriptions are indicated by the status "Subscribed" in green and expired subscriptions marked as "Inactive" in grey. Still active subscriptions that you already have unsubscribed from will be indicated by a red "Unsubscribed".

The next article provides you with information about how to subscribe to a service offer.