Click on Sub-Partner Management in the Administration section of the eRoaming portal to get started.

Here you can view existing sub-partners, deactivate obsolete sub-partners, export your sub-partners as well as request new sub-partners. Sub-partners do not have access to the portal or can publish offers.
What are possible use cases for sub-partners?
CPO
As a CPO, you may want to request a sub-partner to differentiate between different locations (e.g. inner-city, highway) or different brands. Sub-partners always have their own external ID and sub-partner EVSEs will be easy to differentiate from hub-partner EVSEs in HBS.
Warning: CPOs cannot publish separate offers for their different sub-partners, because every (hub- and sub-partner) EVSE is always included in every offer published by a CPO.
How to request a new sub-partner
1. If you would like to request a sub-partner for one of the following countries, please request the sub-partner ID and name from the relevant registration authority before adding them to the portal:
2. Click on + Add Sub-Partner to add a new sub-partner to your account and fill in the mandatory fields: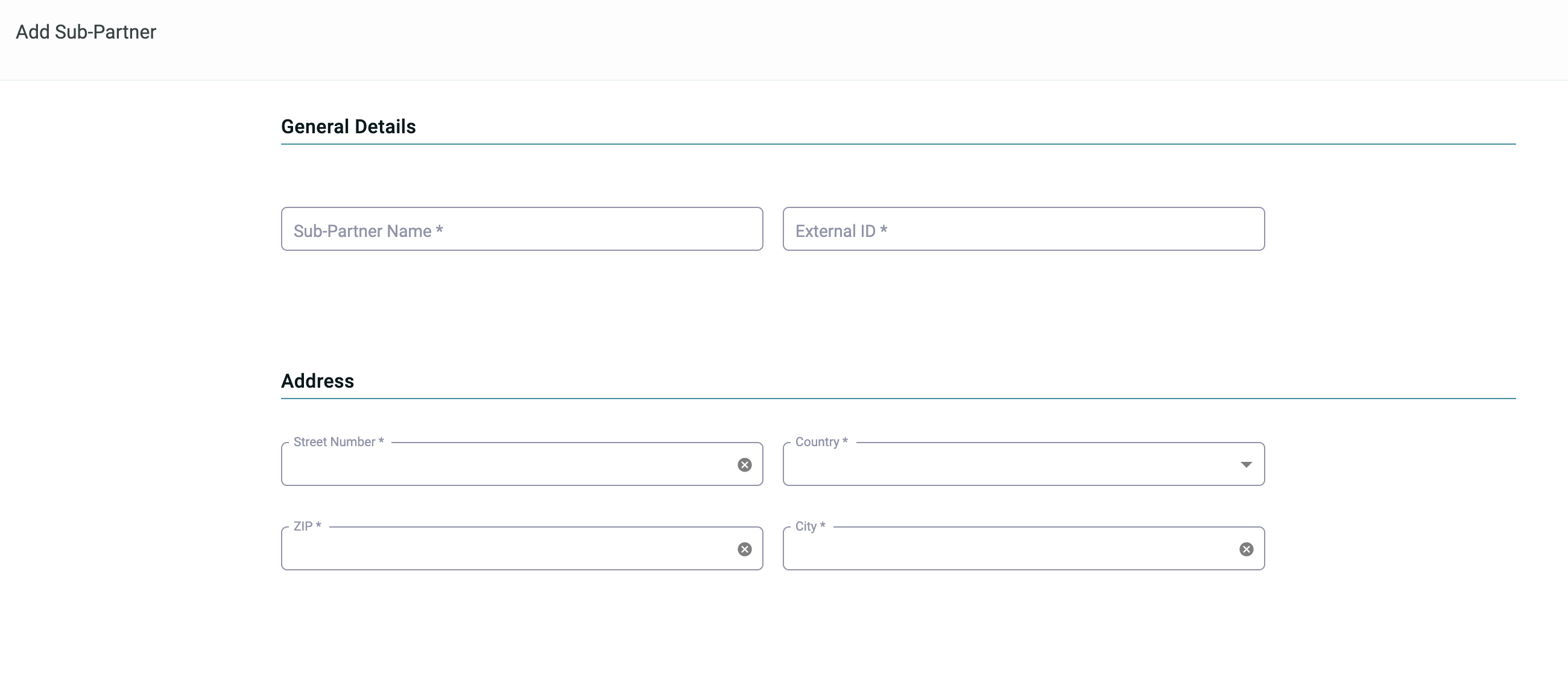 3. Click on Add Sub-Partner to submit your request for sub-partner approval
4. Our Business Operations team will check if the sub-partner ID is available and, if applicable, registered
They will approve the request if the ID is available (and registered with the respective authorities)
They will reach out to you if the ID cannot be approved because e.g.

it is occupied
it is not registered in countries with a national registration authority
it does not follow the format of the hub nomenclature - e.g. DE*ICE

can only request sub-partners with an asterisk (e.g. NL*ICE)

but

not with a hyphen (DE-ICE) or without a separator (DEICE)