Appearing on the platform as a hub provider (if you are an EMP) or as a hub operator (if you are a CPO) you have the possibility to select and bundle sub partners via the tab "Sub-Partner Management" in the "Administration" - Section of the menu on the left. 
Note that a sub-partner you want to select must be applied beforehand to the HBS by the Hubject system administrator (Section 2.8., Open InterCharge Protocol). By this every sub partner will get allocated with an ID. Hubject saves the Provider / Operator IDs of your sub-partners. Other data such as names and enterprises are not recorded.
You can add a new Sub-Partner by clicking "+ New Sub-Partner".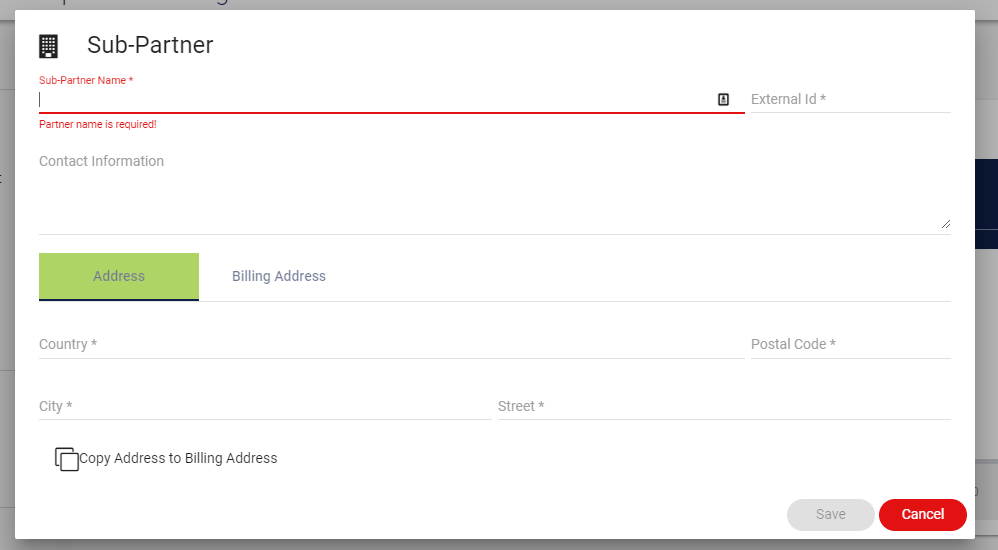 Please enter the Name of the Sub-Partner, his External ID and his address details (mandatory fields). 
The next article provides you with information on how to set up your service types.